EXTERIOR
INTERIOR
LIGHTS
PERFORMANCE
SUSPENSION
BRAKES
DRIVETRAIN
AUDIO
WHEELS
GARAGE
Suzuki Handle Bars
Suzuki Handle Bars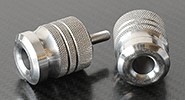 Fits: Fits Many Suzuki Models, Fits Many Yamaha Models
PART# BE-M6L-S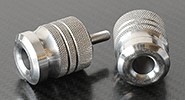 Fits: Fits Many Suzuki Models, Fits Many Yamaha Models
PART# BE-M6L-B
Fits: Fits Many Suzuki Models, Fits Many Yamaha Models
PART# BE-M6S-S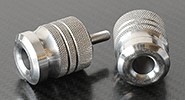 Fits: Fits Many Suzuki Models, Fits Many Yamaha Models
PART# BE-M6L-SUS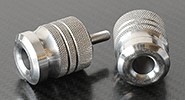 Fits: Fits Many Suzuki Models, Fits Many Yamaha Models
PART# BE-M6L-G
Fits: Fits Many Suzuki Models, Fits Many Yamaha Models
PART# BE-M6S-G
Fits: Fits Many Suzuki Models, Fits Many Yamaha Models
PART# BE-M6S-SUS
Fits: Fits Many Suzuki Models, Fits Many Yamaha Models
PART# BE-M6S-B
Not able to find what you are looking for?
Dragbike KZ GS MRE 7/8"Handlebar Air Fill+Button+Gauge Drag Bike Kawasaki Suzuki
Motorcycle 1" 7/8" Z Handlebar Drag Bars For Honda Yamaha Suzuki Chopper Bobber
Motorcycle 7/8" Hand Grips Handlebar For Honda Suzuki Yamaha Kawasaki Silver
1" Motorcycle Handlebar Hand Grips For Honda Suzuki Kawasaki Yamaha Harley
Universal 7/8" Motorcycle Rubber Hand Grips Handlebars For Honda Suzuki Yamaha
At Andy's Auto Sport, we have a great selection of shirts to ensure that we have the right product for you. Whether you want to stay protected on a track day or just look good, our selection of shirts surely has something for your needs.
We offer a selection of different shirt styles. One of these styles is the outerwear that looks good and is functional for everyday use. The other style we carry is the fire-proof undergarment, which is designed to be worn underneath a racing suit and can help add insulation and protection from danger. In either case, the brands we carry offer the best in shirts so you'll surely be satisfied.