EXTERIOR
INTERIOR
LIGHTS
PERFORMANCE
SUSPENSION
BRAKES
DRIVETRAIN
AUDIO
WHEELS
GARAGE
Suzuki Handle Bars
Suzuki Handle Bars
Fits: Fits Many Suzuki Models, Fits Many Yamaha Models
PART# BE-M6S-B
Fits: Fits Many Suzuki Models, Fits Many Yamaha Models
PART# BE-M6S-G
Fits: Fits Many Suzuki Models, Fits Many Yamaha Models
PART# BE-M6S-S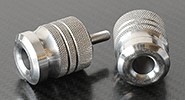 Fits: Fits Many Suzuki Models, Fits Many Yamaha Models
PART# BE-M6L-SUS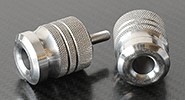 Fits: Fits Many Suzuki Models, Fits Many Yamaha Models
PART# BE-M6L-S
Fits: Fits Many Suzuki Models, Fits Many Yamaha Models
PART# BE-M6S-SUS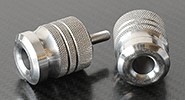 Fits: Fits Many Suzuki Models, Fits Many Yamaha Models
PART# BE-M6L-G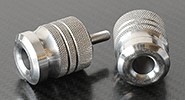 Fits: Fits Many Suzuki Models, Fits Many Yamaha Models
PART# BE-M6L-B
Not able to find what you are looking for?
2006-20010 Suzuki GSXR600/750 HELIBARS TRACSTAR Clip On Handlebar
Handlebars 1" Chrome For Suzuki Intruder Volusia VS 700 750 800 1400 1500
GSXR600 Suzuki SRAD right handlebar control pod
1" Motorcycle Handlebar Hand Grips For Honda Suzuki Kawasaki Yamaha Harley
GSXR600 Suzuki SRAD left handlebar control pod
At Andy's Auto Sport, we have a great selection of shirts to ensure that we have the right product for you. Whether you want to stay protected on a track day or just look good, our selection of shirts surely has something for your needs.
We offer a selection of different shirt styles. One of these styles is the outerwear that looks good and is functional for everyday use. The other style we carry is the fire-proof undergarment, which is designed to be worn underneath a racing suit and can help add insulation and protection from danger. In either case, the brands we carry offer the best in shirts so you'll surely be satisfied.