EXTERIOR
INTERIOR
LIGHTS
PERFORMANCE
SUSPENSION
BRAKES
DRIVETRAIN
AUDIO
WHEELS
GARAGE
Parking Brakes
Parking Brakes

Fits: 67-72 C10 Pickup, 67-72 C20 Pickup, 67-72 C30 Pickup, 67-72 K10 Pickup, 67-72 K20 Pickup, 68-72 K30 Pickup
PART# GMK4143517671S

Fits: 1967-1968 Chevrolet Pickup Truck, 1967-1968 GMC Pickup Truck
PART# 0849-175 U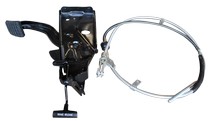 Fits: 1967-1972 Chevrolet Pickup Truck, 1967-1972 GMC Pickup Truck
PART# 0849-339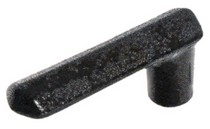 Fits: 67-68 Mustang
PART# GMK3021523678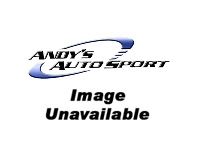 Fits: 65-66 Corvette
PART# A801

Fits: 67-72 Chevrolet/GMC Trucks
PART# J6054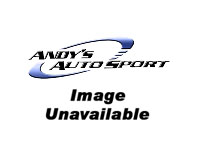 Fits: 67-82 Corvette
PART# 1205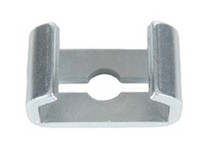 Fits: 64-73 Chevelle, 64-73 GTO, 64-77 Cutlass, 66-72 C10 Pickup, 66-72 C20 Pickup, 66-72 C30 Pickup, 66-72 K10 Pickup, 66-72 K20 Pickup, 66-76 Charger, ...
PART# GMK4030519642P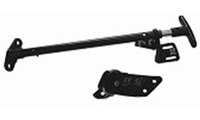 Fits: 70-72 Chevelle
PART# GMK4033519702S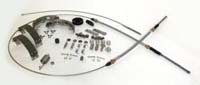 Fits: 67-82 Corvette
PART# A800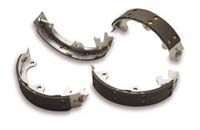 Fits: 65-82 Corvette
PART# A1006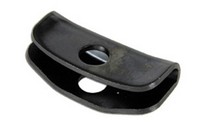 Fits: 64-71 Chevelle, 64-71 GTO, 66-69 C10 Pickup, 66-69 C20 Pickup, 66-69 C30 Pickup, 66-69 K10 Pickup, 66-69 K20 Pickup, 66-70 Charger, 67-71 Camaro, ...
PART# GMK4030519641
Q: What is a parking brake? Why buy one?
A: Parking brake is a term that is used interchangeably with emergency brake and hand brake. This is the mechanical braking system fitted to most vehicles for use when a vehicle is parked, especially on a hill, or as a backup in case the hydraulic brake system fails. Over time your stock parking brake can wear out creating quite a safety hazard. New parking brakes are available to restore safety to your ride once again. In the world of motorsports parking brakes are used for precision driving, allowing the pilot to lock up the rear wheels in order to put the vehicle into a controlled drift. This is especially crucial in the world of rally racing and drifting. Performance parking brakes are available to replace everything from just the handbrake handle, to changing out the entire cable actuated setup and replacing it with a more sensitive and reliable hydraulic unit. With a performance parking brake setup you will be able to easily and smoothly lock up the rear brakes to give you the ultimate in vehicle control.