EXTERIOR
INTERIOR
LIGHTS
PERFORMANCE
SUSPENSION
BRAKES
DRIVETRAIN
AUDIO
WHEELS
GARAGE

Audi Q7 Rims

Audi Q7 Rims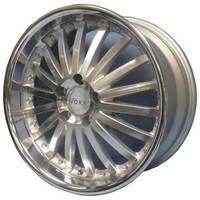 Fits: 03-09 Cayenne S, 07-09 Q7, 03-07 Touareg (V8), 04-09 Cayenne Base
PART# BOR229-5130-45SMF
Width: 9.5
Finish: Silver with Machined Accents
Bolt Count: 5
Spoke Style: 7-spoke plus
Diameter: 22
Bolt Spacing: 130
Rim Made: Custom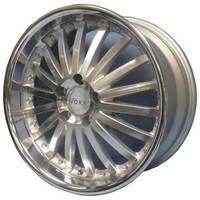 Fits: 07-09 Q7, 03-09 Cayenne Turbo, 03-07 Touareg (V6)
PART# BOR209-5130-50SMF
Width: 9
Finish: Silver with Machined Accents
Bolt Count: 5
Spoke Style: 7-spoke plus
Diameter: 20
Bolt Spacing: 130
Rim Made: Custom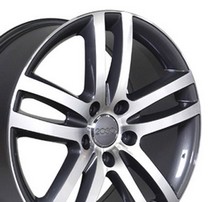 Fits: 07-11 Audi Q7, Porsche Cayenne 04-11, Volkwagen Touareg 04-11
PART# 5910071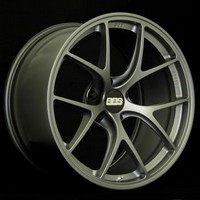 Fits: 03-09 Cayenne S, 07-09 Q7, 05-09 911 Carrera, 03-07 Touareg (V8), 93-95 928 GTS
PART# FI 010 - TI
Width: 8.75
Finish: Titanium
Bolt Count: 5
Spoke Style: Mesh
Diameter: 19
Bolt Spacing: 130
Rim Made: Custom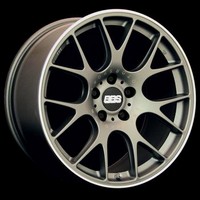 Fits: 03-09 Cayenne S, 07-09 Q7, 05-09 911 Carrera, 93-95 928 GTS, 03-07 Touareg (V6)
PART# CHR 108 - TIPO
Width: 8.5
Finish: Titanium
Bolt Count: 5
Spoke Style: Mesh
Diameter: 19
Bolt Spacing: 130
Rim Made: Custom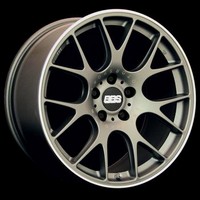 Fits: 03-09 Cayenne S, 07-09 Q7, 05-09 911 Carrera, 03-07 Touareg (V8), 93-95 928 GTS, 04-09 Cayenne Base
PART# CHR 109 - TIPO
Width: 9
Finish: Titanium
Bolt Count: 5
Spoke Style: Mesh
Diameter: 19
Bolt Spacing: 130
Rim Made: Custom
Fits: 07-11 Audi Q7, Porsche Cayenne 04-11, Volkwagen Touareg 04-11
PART# 9451094
Fits: 03-09 Cayenne S, 07-09 Q7, 05-09 911 Carrera, 03-07 Touareg (V8), 93-95 928 GTS, 04-09 Cayenne Base
PART# VOLK1750
Width: 8.5
Finish: Chrome
Bolt Count: 5
Spoke Style: 6-spoke
Diameter: 19
Bolt Spacing: 130
Rim Made: Custom
Fits: 03-09 Cayenne S, 07-09 Q7, 03-07 Touareg (V8), 04-09 Cayenne Base
PART# VOLK1764
Width: 8.5
Finish: Bronze
Bolt Count: 5
Spoke Style: 6-spoke
Diameter: 20
Bolt Spacing: 130
Rim Made: Custom
Fits: 03-09 Cayenne S, 07-09 Q7, 05-09 911 Carrera, 93-95 928 GTS, 03-07 Touareg (V6), 04-09 Cayenne Base
PART# FI 010 - BG
Width: 8.75
Finish: Black
Bolt Count: 5
Spoke Style: Mesh
Diameter: 19
Bolt Spacing: 130
Rim Made: Custom
Fits: 03-09 Cayenne S, 07-09 Q7, 05-09 911 Carrera, 03-07 Touareg (V8), 93-95 928 GTS, 04-09 Cayenne Base
PART# LM 116H - DSPK
Width: 8.5
Finish: Silver
Bolt Count: 5
Spoke Style: Mesh
Diameter: 19
Bolt Spacing: 130
Rim Made: Custom
Fits: 03-09 Cayenne S, 07-09 Q7, 05-09 911 Carrera, 03-07 Touareg (V8), 93-95 928 GTS
PART# VOLK1749
Width: 8.5
Finish: Bronze
Bolt Count: 5
Spoke Style: 6-spoke
Diameter: 19
Bolt Spacing: 130
Rim Made: Custom
Not able to find what you are looking for?
20" BLACK MACHINE LIP TURBO GTS STYLE RIMS WHEELS VW TOUAREG AUDI Q7 CAYENNE S
DUB SHOOZ S145 26 x 9.5 CHROME RIMS WHEELS AUDI Q7 PREMIUM 5H +30
Enter the Make, Model and Year of Your Vehicle
It helps us give you the best shopping experience! You can skip.