EXTERIOR
INTERIOR
LIGHTS
PERFORMANCE
SUSPENSION
BRAKES
DRIVETRAIN
AUDIO
WHEELS
GARAGE

Buick Rainier Rims

Buick Rainier Rims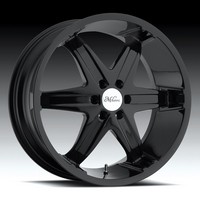 Fits: 01-06 Trailblazer non-SS, 06-09 Trailblazer SS, 03-08 Ascender, 02-09 Envoy, 04-06 SSR, 04-09 Rainier
PART# 446-22982GB24
Width: 9.5
Finish: Black with Chrome Accents
Bolt Count: 6
Spoke Style: 6-spoke
Diameter: 22
Bolt Spacing: 127
Rim Made: Custom
Fits: 01-06 Trailblazer non-SS, 06-09 Trailblazer SS, 03-08 Ascender, 02-09 Envoy, 04-06 SSR, 04-09 Rainier
PART# 460-22909C30
Width: 9.5
Finish: Black with Chrome Accents
Bolt Count: 6
Spoke Style: 6-spoke
Diameter: 22
Bolt Spacing: 127
Rim Made: Custom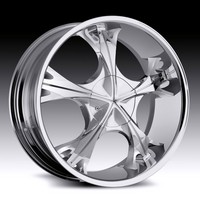 Fits: 01-06 Trailblazer non-SS, 06-09 Trailblazer SS, 03-08 Ascender, 02-09 Envoy, 04-06 SSR, 04-09 Rainier
PART# 451-2909C30
Width: 9
Finish: Chrome
Bolt Count: 6
Spoke Style: 5-spoke
Diameter: 20
Bolt Spacing: 127
Rim Made: Custom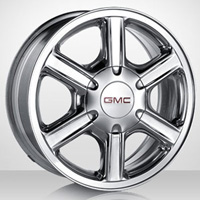 Fits: 02-04 Oldsmobile Bravada, 05-07 Buick Rainier, 05-07 Gmc Envoy (XL)
PART# COW-6052
Fits: 01-06 Trailblazer non-SS, 06-09 Trailblazer SS, 03-08 Ascender, 02-09 Envoy, 04-06 SSR, 04-09 Rainier
PART# 460-2909GB30
Width: 9
Finish: Black with Chrome Accents
Bolt Count: 6
Spoke Style: 6-spoke
Diameter: 20
Bolt Spacing: 127
Rim Made: Custom
Fits: 01-06 Trailblazer non-SS, 06-09 Trailblazer SS, 03-08 Ascender, 02-09 Envoy, 04-06 SSR, 04-09 Rainier, 07-09 Trailblazer non-SS
PART# 451-2909MF30
Width: 9
Finish: Black with Machined Accents
Bolt Count: 6
Spoke Style: 5-spoke
Diameter: 20
Bolt Spacing: 127
Rim Made: Custom
Fits: 01-06 Trailblazer non-SS, 06-09 Trailblazer SS, 03-08 Ascender, 02-09 Envoy, 04-06 SSR, 04-09 Rainier
PART# 446-2282C24
Width: 9.5
Finish: Chrome
Bolt Count: 6
Spoke Style: 6-spoke
Diameter: 22
Bolt Spacing: 127
Rim Made: Custom
Fits: 01-06 Trailblazer non-SS, 03-08 Ascender, 02-09 Envoy, 04-06 SSR, 04-09 Rainier, 07-09 Trailblazer non-SS
PART# 460-2909C30
Width: 9
Finish: Black with Chrome Accents
Bolt Count: 6
Spoke Style: 6-spoke
Diameter: 20
Bolt Spacing: 127
Rim Made: Custom
Fits: 01-06 Trailblazer non-SS, 06-09 Trailblazer SS, 03-08 Ascender, 02-09 Envoy, 04-06 SSR, 04-09 Rainier, 07-09 Trailblazer non-SS
PART# 460-22909GB30
Width: 9.5
Finish: Black with Chrome Accents
Bolt Count: 6
Spoke Style: 6-spoke
Diameter: 22
Bolt Spacing: 127
Rim Made: Custom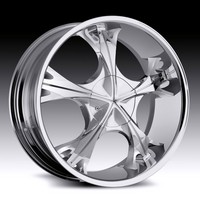 Fits: 01-06 Trailblazer non-SS, 06-09 Trailblazer SS, 03-08 Ascender, 02-09 Envoy, 04-06 SSR, 04-09 Rainier
PART# 451-22909C30
Width: 9.5
Finish: Chrome
Bolt Count: 6
Spoke Style: 5-spoke
Diameter: 22
Bolt Spacing: 127
Rim Made: Custom
Not able to find what you are looking for?
2005 Buick Rainier SPARE TIRE WHEEL CARRIER
BUICK RAINIER BRAVADA GMC ENVOY TRAILBLAZER SSR STEERING WHEEL 05 06 07 10356364
'05 06 07 Buick Rainier 6052 Rim Center Cap Fits 17x7 6 Spoke Rim Part # 9595881
Buick : Rainier CXL AWD Leather Clean Carfax We Finance 2004 buick ranier cxl all wheel drive leather carfax wefinance liketrailblazer
2006 Buick Rainier Leather WoodGrain Steering Wheel + Airbag Controls 04 to 07
Enter the Make, Model and Year of Your Vehicle
It helps us give you the best shopping experience! You can skip.