EXTERIOR
INTERIOR
LIGHTS
PERFORMANCE
SUSPENSION
BRAKES
DRIVETRAIN
AUDIO
WHEELS
GARAGE

Datsun 280ZX Rims

Datsun 280ZX Rims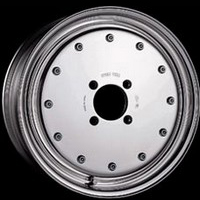 Fits: 70-73 510, 74-74 260Z, 70-73 240Z, 79-85 280ZX, 75-78 280Z, 84-87 Corolla GTS
PART# M114700-114
Width: 7
Finish: Polished
Bolt Count: 4
Spoke Style: Full Faced
Diameter: 14
Bolt Spacing: 114.3
Rim Made: Custom
Fits: 70-73 510, 74-74 260Z, 70-73 240Z, 79-85 280ZX, 84-87 Corolla (RWD), 75-78 280Z
PART# VOLK1349
Width: 7
Finish: White
Bolt Count: 4
Spoke Style: 6-spoke
Diameter: 14
Bolt Spacing: 114.3
Rim Made: Custom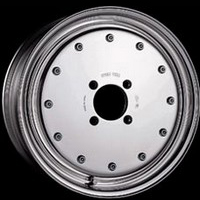 Fits: 74-74 260Z, 70-73 240Z, 79-85 280ZX, 75-78 280Z, 84-87 Corolla GTS
PART# M114750-114
Width: 7.5
Finish: Polished
Bolt Count: 4
Spoke Style: Full Faced
Diameter: 14
Bolt Spacing: 114.3
Rim Made: Custom
Fits: 70-73 510, 74-74 260Z, 70-73 240Z, 79-85 280ZX, 75-78 280Z, 84-87 Corolla GTS
PART# VOLK1407
Width: 7
Finish: Bronze
Bolt Count: 4
Spoke Style: 6-spoke
Diameter: 15
Bolt Spacing: 114.3
Rim Made: Custom
Fits: 74-74 260Z, 70-73 240Z, 79-85 280ZX, 84-87 Corolla (RWD), 75-78 280Z
PART# M215750-114
Width: 7.5
Finish: Machined Accents
Bolt Count: 4
Spoke Style: 4-spoke or fewer
Diameter: 15
Bolt Spacing: 114.3
Rim Made: Custom
Fits: 79-85 280ZX
PART# M315800-0-114
Width: 8
Finish: Machined Accents
Bolt Count: 4
Spoke Style: 7-spoke plus
Diameter: 15
Bolt Spacing: 114.3
Rim Made: Custom
Fits: 70-73 510, 74-74 260Z, 70-73 240Z, 79-85 280ZX, 84-87 Corolla (RWD), 75-78 280Z
PART# M315650-114
Width: 6.5
Finish: Machined Accents
Bolt Count: 4
Spoke Style: 7-spoke plus
Diameter: 15
Bolt Spacing: 114.3
Rim Made: Custom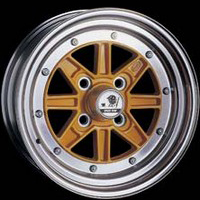 Fits: 70-73 510, 74-74 260Z, 70-73 240Z, 79-85 280ZX, 84-87 Corolla GTS, 75-78 280Z
PART# M314650-114-ORG
Width: 6.5
Finish: Orange
Bolt Count: 4
Spoke Style: 7-spoke plus
Diameter: 14
Bolt Spacing: 114.3
Rim Made: Custom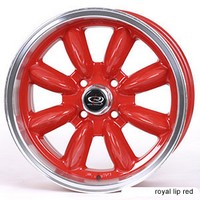 Fits: 79-85 280ZX
PART# RB 200016X8(38)
Width: 8
Finish: Red
Bolt Count: 4
Spoke Style: 7-spoke plus
Diameter: 16
Bolt Spacing: 114.3
Rim Made: Custom
Fits: 74-74 260Z, 70-73 240Z, 79-85 280ZX, 84-87 Corolla GTS, 75-78 280Z
PART# M215750-6-114
Width: 7.5
Finish: Machined Accents
Bolt Count: 4
Spoke Style: 4-spoke or fewer
Diameter: 15
Bolt Spacing: 114.3
Rim Made: Custom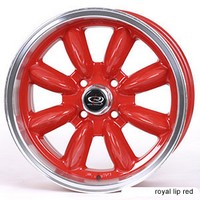 Fits: 70-73 510, 74-74 260Z, 70-73 240Z, 79-85 280ZX, 84-87 Corolla (RWD), 75-78 280Z
PART# RB 200015X7(73)
Width: 7
Finish: Red
Bolt Count: 4
Spoke Style: 7-spoke plus
Diameter: 15
Bolt Spacing: 114.3
Rim Made: Custom
Fits: 70-73 510, 74-74 260Z, 70-73 240Z, 79-85 280ZX, 84-87 Corolla (RWD), 75-78 280Z
PART# VOLK1406
Width: 7
Finish: White
Bolt Count: 4
Spoke Style: 6-spoke
Diameter: 15
Bolt Spacing: 114.3
Rim Made: Custom
Not able to find what you are looking for?
Datsun 280Z OEM Steering Wheel
DATSUN 280Z ?? SPORT STEERING WHEEL POSSIBLY AFTER MARKET UNKNOWN MAKER..L@@K
15X8 STR 522 4X114.3 +15 BLACK MACHINE RIMS FIT DATSUN 510 260Z 280Z 240SX 4X4.5
1983 Datsun 280zx black leather steering wheel
15X8 +0 F1R F05 4X114.3 BRONZE WHEEL FIT DATSUN 510 240Z 260Z 280Z AE86 240SX
Enter the Make, Model and Year of Your Vehicle
It helps us give you the best shopping experience! You can skip.