EXTERIOR
INTERIOR
LIGHTS
PERFORMANCE
SUSPENSION
BRAKES
DRIVETRAIN
AUDIO
WHEELS
GARAGE

Datsun 510 Rims

Datsun 510 Rims
Fits: 70-73 510, 74-74 260Z, 70-73 240Z, 79-85 280ZX, 75-78 280Z, 84-87 Corolla GTS
PART# M215650-114
Width: 6.5
Finish: Machined Accents
Bolt Count: 4
Spoke Style: 4-spoke or fewer
Diameter: 15
Bolt Spacing: 114.3
Rim Made: Custom
Fits: 70-73 510, 74-74 260Z, 70-73 240Z, 79-85 280ZX, 84-87 Corolla (RWD), 75-78 280Z
PART# VOLK1347
Width: 6.5
Finish: Bronze
Bolt Count: 4
Spoke Style: 6-spoke
Diameter: 14
Bolt Spacing: 114.3
Rim Made: Custom
Fits: 70-73 510, 74-74 260Z, 70-73 240Z, 79-85 280ZX, 75-78 280Z, 84-87 Corolla GTS
PART# M215700-114
Width: 7
Finish: Machined Accents
Bolt Count: 4
Spoke Style: 4-spoke or fewer
Diameter: 15
Bolt Spacing: 114.3
Rim Made: Custom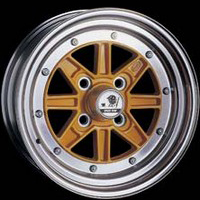 Fits: 70-73 510, 74-74 260Z, 70-73 240Z, 79-85 280ZX, 84-87 Corolla GTS, 75-78 280Z
PART# M314650-114-ORG
Width: 6.5
Finish: Orange
Bolt Count: 4
Spoke Style: 7-spoke plus
Diameter: 14
Bolt Spacing: 114.3
Rim Made: Custom
Fits: 70-73 510, 74-74 260Z, 70-73 240Z, 79-85 280ZX, 75-78 280Z, 84-87 Corolla GTS
PART# VOLK1350
Width: 7
Finish: Bronze
Bolt Count: 4
Spoke Style: 6-spoke
Diameter: 14
Bolt Spacing: 114.3
Rim Made: Custom
Fits: 70-73 510, 84-87 Corolla (RWD)
PART# M313650-114
Width: 6.5
Finish: Machined Accents
Bolt Count: 4
Spoke Style: 7-spoke plus
Diameter: 13
Bolt Spacing: 114.3
Rim Made: Custom
Fits: 70-73 510, 74-74 260Z, 70-73 240Z, 79-85 280ZX, 84-87 Corolla (RWD), 75-78 280Z
PART# VOLK1346
Width: 6.5
Finish: White
Bolt Count: 4
Spoke Style: 6-spoke
Diameter: 14
Bolt Spacing: 114.3
Rim Made: Custom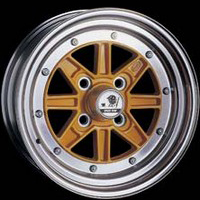 Fits: 70-73 510, 74-74 260Z, 70-73 240Z, 79-85 280ZX, 75-78 280Z, 84-87 Corolla GTS
PART# M314700-114-ORG
Width: 7
Finish: Orange
Bolt Count: 4
Spoke Style: 7-spoke plus
Diameter: 14
Bolt Spacing: 114.3
Rim Made: Custom
Fits: 70-73 510, 74-74 260Z, 70-73 240Z, 79-85 280ZX, 84-87 Corolla (RWD), 75-78 280Z
PART# VOLK1349
Width: 7
Finish: White
Bolt Count: 4
Spoke Style: 6-spoke
Diameter: 14
Bolt Spacing: 114.3
Rim Made: Custom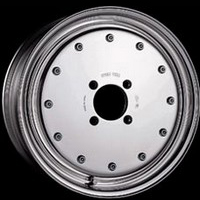 Fits: 70-73 510, 74-74 260Z, 70-73 240Z, 79-85 280ZX, 75-78 280Z, 84-87 Corolla GTS
PART# M114650-7-114
Width: 6.5
Finish: Polished
Bolt Count: 4
Spoke Style: Full Faced
Diameter: 14
Bolt Spacing: 114.3
Rim Made: Custom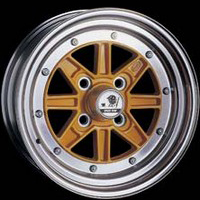 Fits: 70-73 510, 84-87 Corolla (RWD)
PART# M313650-114-ORG
Width: 6.5
Finish: Orange
Bolt Count: 4
Spoke Style: 7-spoke plus
Diameter: 13
Bolt Spacing: 114.3
Rim Made: Custom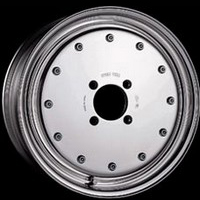 Fits: 70-73 510, 84-87 Corolla GTS
PART# M113650-7-114
Width: 6.5
Finish: Polished
Bolt Count: 4
Spoke Style: Full Faced
Diameter: 13
Bolt Spacing: 114.3
Rim Made: Custom
Not able to find what you are looking for?
NARDI LEATHER STEERING WHEEL PORSCHE DATSUN FIAT LOTUS AE86 510 KP61 TE27 240Z A
ROTA WHEEL RB 15x7 4x114.3 20 RS BIG CAPS DATSUN 510 ROADSTER MGB LAST
SSR Mesh Wheels 15x6.5 +3 15x7.0 +10 4x114 COROLLA AE86 DATSUN 510
15X8 STR 522 4X114.3 +15 BLACK MACHINE RIMS FIT DATSUN 510 260Z 280Z 240SX 4X4.5
Front Wheel Bearing & Seal Set fits Nissan Datsun 510 (68-73) & B210 (73-75)
Enter the Make, Model and Year of Your Vehicle
It helps us give you the best shopping experience! You can skip.