EXTERIOR
INTERIOR
LIGHTS
PERFORMANCE
SUSPENSION
BRAKES
DRIVETRAIN
AUDIO
WHEELS
GARAGE

Lexus LX570 Rims

Lexus LX570 Rims
Fits: 08-09 LX 570, 98-03 LX 470, 98-98 Land Cruiser, 04-07 LX 470, 04-09 Land Cruiser, 08-09 Sequoia, 07-09 Tundra, 02-03 Land Cruiser
PART# MO96129058718
Width: 9
Finish: Black
Bolt Count: 5
Spoke Style: 7-spoke plus
Diameter: 20
Bolt Spacing: 150
Rim Made: Custom
Fits: 08-09 LX 570, 98-03 LX 470, 98-98 Land Cruiser, 04-07 LX 470, 04-09 Land Cruiser, 08-09 Sequoia, 07-09 Tundra, 02-03 Land Cruiser
PART# 460-24950GB30
Width: 9.5
Finish: Black with Chrome Accents
Bolt Count: 5
Spoke Style: 6-spoke
Diameter: 24
Bolt Spacing: 150
Rim Made: Custom
Fits: 08-09 LX 570, 98-03 LX 470, 98-98 Land Cruiser, 04-07 LX 470, 04-09 Land Cruiser, 08-09 Sequoia, 07-09 Tundra, 02-03 Land Cruiser
PART# 460-22950GB30
Width: 9.5
Finish: Black with Chrome Accents
Bolt Count: 5
Spoke Style: 6-spoke
Diameter: 22
Bolt Spacing: 150
Rim Made: Custom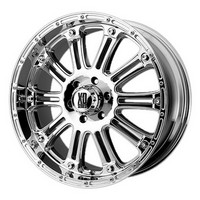 Fits: 08-09 LX 570, 98-03 LX 470, 98-98 Land Cruiser, 04-07 LX 470, 04-09 Land Cruiser, 08-09 Sequoia, 07-09 Tundra, 02-03 Land Cruiser
PART# XD79529058230
Width: 9
Finish: Chrome
Bolt Count: 5
Spoke Style: Split-Spoke
Diameter: 20
Bolt Spacing: 150
Rim Made: Custom
Fits: 08-09 LX 570, 98-03 LX 470, 98-98 Land Cruiser, 04-07 LX 470, 04-09 Land Cruiser, 08-09 Sequoia, 07-09 Tundra, 02-03 Land Cruiser
PART# MO96189058718
Width: 9
Finish: Black
Bolt Count: 5
Spoke Style: 7-spoke plus
Diameter: 18
Bolt Spacing: 150
Rim Made: Custom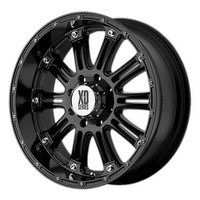 Fits: 08-09 LX 570, 98-03 LX 470, 98-98 Land Cruiser, 04-07 LX 470, 04-09 Land Cruiser, 08-09 Sequoia, 07-09 Tundra, 02-03 Land Cruiser
PART# XD79522958330
Width: 9.5
Finish: Black
Bolt Count: 5
Spoke Style: Split-Spoke
Diameter: 22
Bolt Spacing: 150
Rim Made: Custom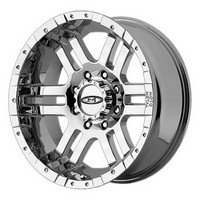 Fits: 08-09 LX 570, 98-03 LX 470, 98-98 Land Cruiser, 04-09 Land Cruiser, 04-07 LX 470, 08-09 Sequoia, 07-09 Tundra, 02-03 Land Cruiser
PART# MO95129058230
Width: 9
Finish: Chrome
Bolt Count: 5
Spoke Style: Split Spoke
Diameter: 20
Bolt Spacing: 150
Rim Made: Custom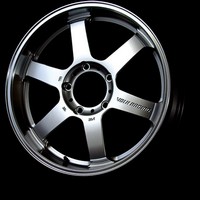 Fits: 08-09 LX 570, 98-03 LX 470, 98-98 Land Cruiser, 04-07 LX 470, 04-09 Land Cruiser, 08-09 Sequoia, 07-09 Tundra, 02-03 Land Cruiser
PART# VOLK1716
Width: 9.5
Finish: Silver
Bolt Count: 5
Spoke Style: 6-spoke
Diameter: 20
Bolt Spacing: 150
Rim Made: Custom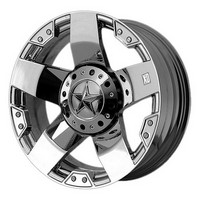 Fits: 02-09 Sorento, 08-09 LX 570, 98-03 LX 470, 98-98 Land Cruiser, 04-07 LX 470, 04-09 Land Cruiser, 08-09 Sequoia, 07-09 Tundra, 02-03 Land Cruiser
PART# XD77528586235-150
Width: 8.5
Finish: Chrome
Bolt Count: 5
Spoke Style: 5-spoke
Diameter: 20
Bolt Spacing: 150
Rim Made: Custom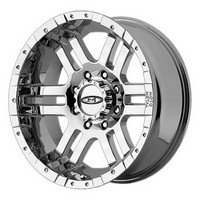 Fits: 08-09 LX 570, 98-03 LX 470, 98-98 Land Cruiser, 04-07 LX 470, 04-09 Land Cruiser, 08-09 Sequoia, 07-09 Tundra, 02-03 Land Cruiser
PART# MO95189058230
Width: 9
Finish: Chrome
Bolt Count: 5
Spoke Style: Split Spoke
Diameter: 18
Bolt Spacing: 150
Rim Made: Custom
Fits: 08-09 LX 570, 98-03 LX 470, 98-98 Land Cruiser, 04-07 LX 470, 04-09 Land Cruiser, 08-09 Sequoia, 07-09 Tundra, 02-03 Land Cruiser
PART# XD79889058718
Width: 9
Finish: Black
Bolt Count: 5
Spoke Style: 7-spoke plus
Diameter: 18
Bolt Spacing: 150
Rim Made: Custom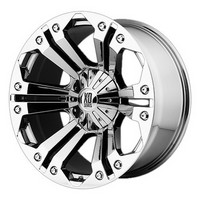 Fits: 02-09 Sorento, 08-09 LX 570, 98-03 LX 470, 98-98 Land Cruiser, 04-07 LX 470, 04-09 Land Cruiser, 08-09 Sequoia, 07-09 Tundra, 02-03 Land Cruiser
PART# XD77829086235-150
Width: 9
Finish: Chrome
Bolt Count: 5
Spoke Style: Split-Spoke
Diameter: 20
Bolt Spacing: 150
Rim Made: Custom
Not able to find what you are looking for?
LEXUS LX570 2008-2011 NEW CHROME WHEEL CENTER CAPS CHROME LOGO 4PCS 20x8.5 WHEEL
2012 LEXUS LX570 CHROME WHEEL CENTER CAP WITH CHROME PLATED EMBLEM
2pc 2in Wheel Spacers 5x150 Hubcentric for Lexus LX470 98-07 LX570 2008-up USA
LIMITED 321 CHROME 22 x 10.0 RIMS WHEELS LEXUS LX470 LX570 98-up 5H +15
20 Inch Lexus LX470 LX570 Chrome Wheels Rims Tires
Enter the Make, Model and Year of Your Vehicle
It helps us give you the best shopping experience! You can skip.