EXTERIOR
INTERIOR
LIGHTS
PERFORMANCE
SUSPENSION
BRAKES
DRIVETRAIN
AUDIO
WHEELS
GARAGE

Datsun 240Z Rims

Datsun 240Z Rims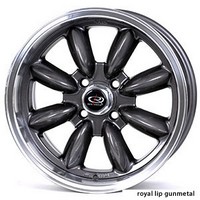 Fits: 70-73 510, 74-74 260Z, 70-73 240Z, 79-85 280ZX, 84-87 Corolla (RWD), 75-78 280Z
PART# RB 200016X7(56)
Width: 7
Finish: Gunmetal
Bolt Count: 4
Spoke Style: 7-spoke plus
Diameter: 16
Bolt Spacing: 114.3
Rim Made: Custom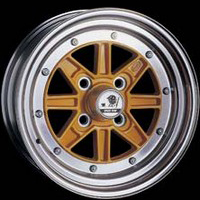 Fits: 70-73 510, 74-74 260Z, 70-73 240Z, 79-85 280ZX, 84-87 Corolla GTS, 75-78 280Z
PART# M314650-114-ORG
Width: 6.5
Finish: Orange
Bolt Count: 4
Spoke Style: 7-spoke plus
Diameter: 14
Bolt Spacing: 114.3
Rim Made: Custom
Fits: 70-73 510, 74-74 260Z, 70-73 240Z, 79-85 280ZX, 84-87 Corolla (RWD), 75-78 280Z
PART# VOLK1347
Width: 6.5
Finish: Bronze
Bolt Count: 4
Spoke Style: 6-spoke
Diameter: 14
Bolt Spacing: 114.3
Rim Made: Custom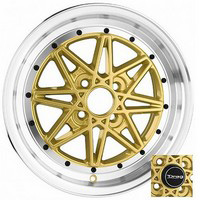 Fits: 70-73 510, 74-74 260Z, 70-73 240Z, 79-85 280ZX, 84-87 Corolla (RWD), 75-78 280Z
PART# DR2015715073GD
Width: 7
Finish: Gold
Bolt Count: 4
Spoke Style: Split Spoke
Diameter: 15
Bolt Spacing: 114.3
Rim Made: Custom
Fits: 70-73 510, 74-74 260Z, 70-73 240Z, 79-85 280ZX, 84-87 Corolla (RWD), 75-78 280Z
PART# M315650-114
Width: 6.5
Finish: Machined Accents
Bolt Count: 4
Spoke Style: 7-spoke plus
Diameter: 15
Bolt Spacing: 114.3
Rim Made: Custom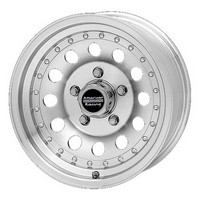 Fits: 70-73 510, 74-74 260Z, 70-73 240Z, 79-85 280ZX, 84-87 Corolla GTS, 75-78 280Z
PART# AR624748
Width: 7
Finish: Silver with Machined Accents
Bolt Count: 4
Spoke Style: Holes
Diameter: 14
Bolt Spacing: 114.3
Rim Made: Custom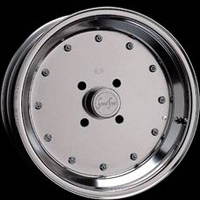 Fits: 74-74 260Z, 70-73 240Z, 79-85 280ZX, 75-78 280Z, 84-87 Corolla GTS
PART# M115750-5-114
Width: 7.5
Finish: Polished
Bolt Count: 4
Spoke Style: Full Faced
Diameter: 15
Bolt Spacing: 114.3
Rim Made: Custom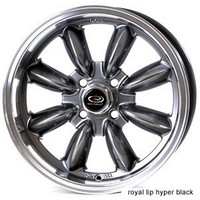 Fits: 70-73 510, 74-74 260Z, 70-73 240Z, 79-85 280ZX, 84-87 Corolla (RWD), 75-78 280Z
PART# RB 200015X7(72)
Width: 7
Finish: Black
Bolt Count: 4
Spoke Style: 7-spoke plus
Diameter: 15
Bolt Spacing: 114.3
Rim Made: Custom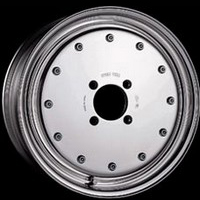 Fits: 74-74 260Z, 70-73 240Z, 79-85 280ZX, 75-78 280Z, 84-87 Corolla GTS
PART# M114750-114
Width: 7.5
Finish: Polished
Bolt Count: 4
Spoke Style: Full Faced
Diameter: 14
Bolt Spacing: 114.3
Rim Made: Custom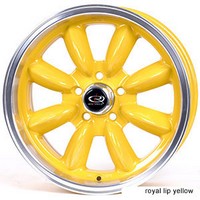 Fits: 70-73 510, 74-74 260Z, 70-73 240Z, 79-85 280ZX, 75-78 280Z, 84-87 Corolla GTS
PART# RB 200015X7(75)
Width: 7
Finish: Yellow
Bolt Count: 4
Spoke Style: 7-spoke plus
Diameter: 15
Bolt Spacing: 114.3
Rim Made: Custom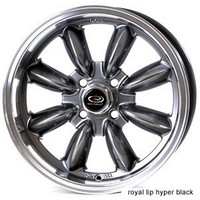 Fits: 70-73 510, 74-74 260Z, 70-73 240Z, 79-85 280ZX, 84-87 Corolla (RWD), 75-78 280Z
PART# RB 200016X7(57)
Width: 7
Finish: Black
Bolt Count: 4
Spoke Style: 7-spoke plus
Diameter: 16
Bolt Spacing: 114.3
Rim Made: Custom
Fits: 70-73 510, 74-74 260Z, 70-73 240Z, 79-85 280ZX, 84-87 Corolla (RWD), 75-78 280Z
PART# VOLK1406
Width: 7
Finish: White
Bolt Count: 4
Spoke Style: 6-spoke
Diameter: 15
Bolt Spacing: 114.3
Rim Made: Custom
Not able to find what you are looking for?
Datsun 240z steering wheel NO RESERVE
DATSUN 240Z Vintage Wheel Chock Block Early 1970's Nissan
70-78 DATSUN 240Z FACTORY HUB CAPS 14" "Z" WHEELS OEM PARTS!
Datsun 510 240Z 260Z 280Z 280ZX 70-83 Mag Wheel Lug Nuts & washer Nut Set 16 NEW
Datsun 240z OEM WOOD steering wheel/RARE!!!! 1970,71,72,73
Enter the Make, Model and Year of Your Vehicle
It helps us give you the best shopping experience! You can skip.